Start with Service Navigation
The Navigation Services department serves as the first point of contact for persons seeking services at Schenectady ARC - providing information, guidance and support, as necessary, until services are established. 

Navigation Services also helps consumers apply for OPWDD Eligibility, including navigating OPWDD Front Door programs.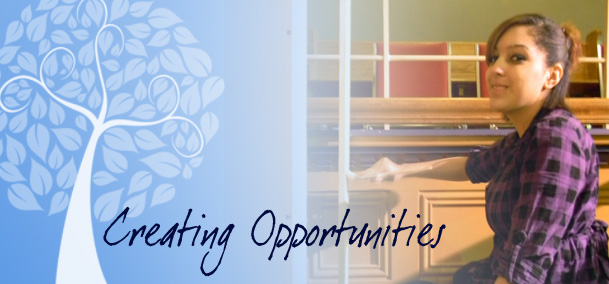 Qualify for Services at ARC
In order to qualify for the majority of programs and services Schenectady ARC provides, people need to be dignosed with a developmental disability as defined by the following criteria: 

1. The diagnosis must significantly impair a person's general intellectual functioning and adaptive behavior (life skills). Diagnoses include (but are not limited to): mental retardation, autism, cerebral palsy, epilepsy, neurological impairments and dyslexia. 

2. Diagnosis must originate prior to the age of 22. 

3. Diagnosis and impairments are expected to continue indefinitely. 

4. Diagnosis must substantially handicap the person's ability to function normally in society.
Get more information at OPWDD →
OPWDD Eligibility
How long does the process take?
1. Enrollment in programs will depend on the programs' current capacity, waiting lists and other factors. 

2. If a person has OPWDD Eligibility and Medicaid, referrals to programs can happen within a matter of weeks. 

3. If a person does not have OPWDD Eligibility, it is difficult to put a timeline on the referral process, record collection, testing and OPWDD review process. At a minimum, the process can be completed within 4 months. However, it is more typical that the process will take at least 6 months or more depending on the circumstances involved in the referral. 

At Schenectady ARC we make every effort to expedite referrals and to make sure that you are kept informed throughout the process. Given the uncertainty of the referral timelime, we stronlgy encourage applicants to contact the Schenectady ARC Navigation Services Department as early as possible to ensure that your service needs are met in a timely manner.
Begin your connection to Schenectady ARC today→
Navigation@arcschenectady.org
What to bring to the appointment
It is helpful to bring any documentation that you may have pertaining to your developmental disability and contributing diagnoses. In addition to this information, the Navigation Services Department staff will request the following items: 

Complete Universal Application - DOWNLOAD IT HERE

Health Insurance Cards 

Social Security Card 

Names, addresses and phone numbers of schools that you have attended 

Names and contact information for doctors and clinical providers that may posses records pertaining to your diagnoses. 

Any clinical documents, including: psychological evaluations, IEP's, diagnostic testing.
Who can make referrals for services?
Anyone! The person in need can contact us themselves or have a family member, service provider or friend contact us. Service providers can initiate referrals themselves, but many times the person in need of service must be present during the face to face intake appointment in order to complete the referral process.
How to contact Navigation Services
Email Navigation@arcschenectady.org
Phone 518.372.1160
Mail Schenectady ARC - Navigation Services - 214 State St. Schenectady, NY 12305
Touring Schenectady ARC
Tours of Schenectady ARC Programs are offered through the Navigation Services Department. These tours allow individuals and their families to see our programs and choose an option that best suits their needs.
Schedule a tour →
 Navigation@arcschenectady.org