Day Services locations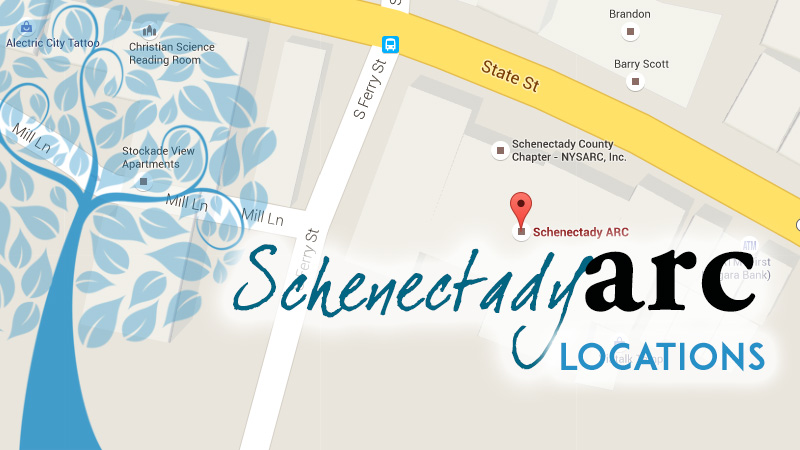 Schenectady ARC operates two main day service sites Maple Ridge and Princetown Ridge. We also have several smaller sites that are home to our Life Prep, Citi Club and My Path Programs. We also operate a Vocational Center in Scotia, NY. Below is more information on our sites.
Maple Ridge is conveniently located of of I890 and situated in the Town of Rotterdam. Maple Ridge was first opened in 1972. In 1983 it was converted to our first day services location. Maple Ridge is home to the Schenectady ARC Horticulture Center and greenhouse. Also on site are the Spring Hill rooms for aging individuals who may also be dealing with Alzhiemer's or Dementia. There are many unique programs at Maple Ridge that can be seen when you schedule a tour through the intake department.
Maple Ridge - 2999 Hamburg Street, Rotterdam, NY - 518.355.2390
Princetown Ridge is set in the beautiful countryside of Princetown, NY. The site boasts easy access to I88 and I890. Princetown Ridge first opened in 1993 to meet the continued demand for services. Princetown and Maple Ridge offer many similar services. However, Princetown Ridge staff are trained with skills that are specifically tend to individuals with medically frail conditions.
Princetown Ridge - 395 Becker Drive, Schenectady, NY - 518.357.0129
Pine Ridge Vocational Center was developed in 1965 at Viscusi's Warehouse. In 1988 Pine Ridge opened it's doors at 52 Market St. in Scotia, NY. Pine Ridge specializes in vocational opportunities for individuals with intellectual and other developmental disabilities. These opportunities range from independent work schedules at local businesses to light manufacturing and specialized projects.
Pine Ridge Vocational Center- 52 Market St., Scotia, NY - 518.372.1483
Life Prep operates from two different location in Schenectady County. Life Prep 1 is located at our Maple Ridge location (top of the page). Life Prep 2 is located on Upper Union Street in Schenctady near the quaint Upper Union Street business district. Both programs were developed for younger adults and give them the oppportunity to explore their community. Individuals also develop basic independent life skills to help prepare them to live independently in the community.
Life Prep 2 - 1760 Union St., Schenectady, NY - 518.723.9133