Community is what we are about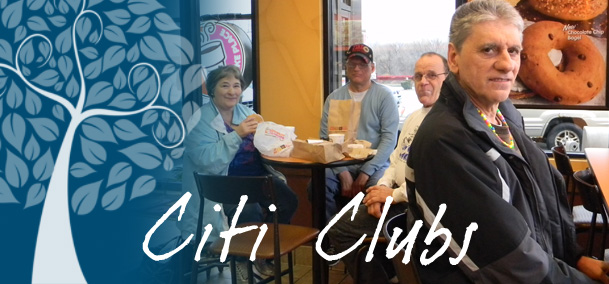 Citi Clubs are designed to focus on teaching individuals about the community in which they live and to develop relationships with others within their community. Individuals take trips and tours to learn about community resources such as the bank, grocery stores and the post office. Trips to local museums, farms, and other historical sites teach them about the history of their community. Newspapers and computers are used to teach people how to find community activities that they may like to participate in. By becoming involved within the community and visiting these places on a regular basis people come to know others within their community. They establish meaningful relationships, like a friendship with the couple that frequents the local coffee shop.
Citi Club 1 is geared for individuals who are thinking about or transitioning to retirement.